[ad_1]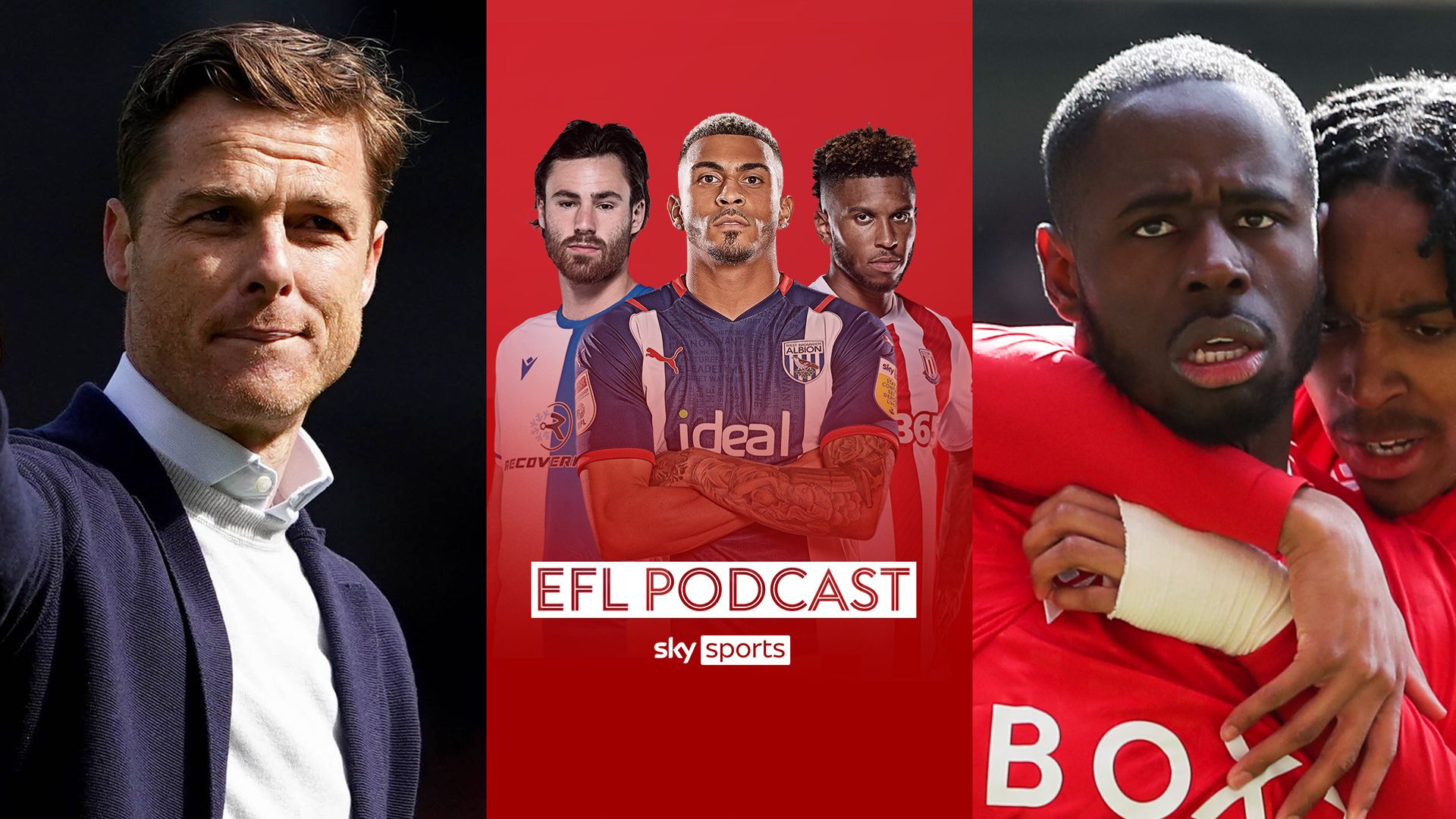 Listen to the latest episode and subscribe to the Sky Sports EFL Podcast from Sky Sports Football.
Listen and subscribe on:
Latest episode:
Jonathan Oakes is joined by David Prutton and Daniel Mann to discuss all the latest from the Championship, League One and League Two.
The panel dissects all the most recent news and talking points from the EFL, while we hear from Nottingham Forest's Brennan Johnson as he answers our quickfire questions in Ten To Tackle.
In the Championship (from the start) the panel take a look back at the latest twist in the race for promotion as Bournemouth dropped more points, while Middlesbrough also suffered a wobble and QPR's implosion continued.
Derby fan Justin Peach (Second Tier Podcast) assesses the latest on their takeover as Chris Kirchner was named as the preferred bidder, and look back on the career of Neil Warnock as he announced his retirement.
We then hear from Nottingham Forest starlet Brennan Johnson (26m47s), as he answers our quickfire questions in Ten To Tackle.
In League One (29m22s) the panel dissects the latest in the promotion race, as Wigan, Rotherham and MK Dons continue to vie for the top two spots, while Wycombe fan Tom Hancock discusses their play-off chances and Crewe were relegated.
And in League Two (43m43s) Crawley fan Carol Bates (Crawley Old Girls Fan Group) joins to discuss the crypto-takeover of the club, Harrogate fan Brody Pattison (Chief Brody YouTube Channel) assesses their slide and the panel look at the promotion race as head towards the end of the season.
All that and much, much more!
And don't forget to subscribe to the Transfer Talk podcast, the Gary Neville podcast, the Sunday Supplement and the Scottish Football Podcast.


[ad_2]

Source link